Executive Forum: A.I. & New Dilemmas - JuPantaRhei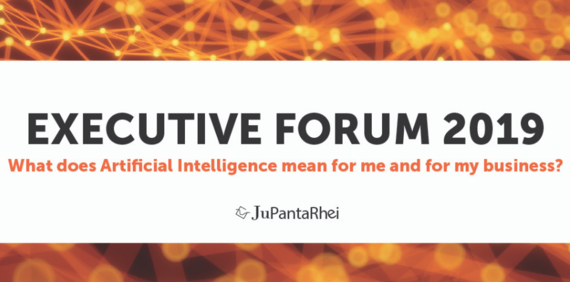 "A.I. is everywhere. It's not that big, scary thing in the future. AI is here with us." Fei-Fei Li
If you, as a senior manager or executive, are interested in exploring the role of A.I. in your business environment, then the "Executive Forum: A.I. & New Dilemmas", 19-20 Semptember 2019 in Milan, offers to provide you with the following take-aways:
More clarity and a deeper understanding of:
Explore the dilemmas emerging from the introduction of A.I technologies and their various applications
Discuss their effect on decision-making within organisations and at societal level
Reflect on implications for both business models and ways of organising
You will have the opportunity to reflect, dialogue with peers and hear from the following insightful speakers on this topic:
Luciano Floridi, Professor of Philosophy and Ethics of Information at the University of Oxford, Director of Digital Ethics Lab of the Oxford Internet Institute and Professorial Fellow of Exeter College
Fons Trompenaars, consultant, trainer, motivational speaker and author of various books on all subjects of culture and business
Marius Ursache, designer, innovation consultant, and entrepreneur, speaks and mentors frequently at MIT and Singularity University
Special price available for early bird registration before July 31st.
• Early bird registration fee: CHF 1.500 with 10% discount for Alumni
• Registration fee after June 30th: CHF 2.950
Get a feeling of the Executive Forum held in Lugano on 7th – 8th March 2019 on the topic A.I. & Business Environment.
Video Forum 1
For any further information, please visit the website and do not hesitate to contact us via email at jupantarhei@gmail.com or over the phone at +41 78 6321885.